Having an easy system to manage your class catalog and enrollments can make all the difference!
In this class catalog, students can search through the catalog to find classes that interest them. They can then enroll for any classes that are not yet full.
Instructors can manage their own classes - adding new classes with specific capacity limits, viewing and editing existing classes, and viewing enrollments.
There are more possibilities for expanding the usefulness of an app like this, such as managing assignments, grades, and payments for each class in-app. You can also embed the catalog directly in your school website.
Explore the following resources to help you build your own custom app:
Screenshots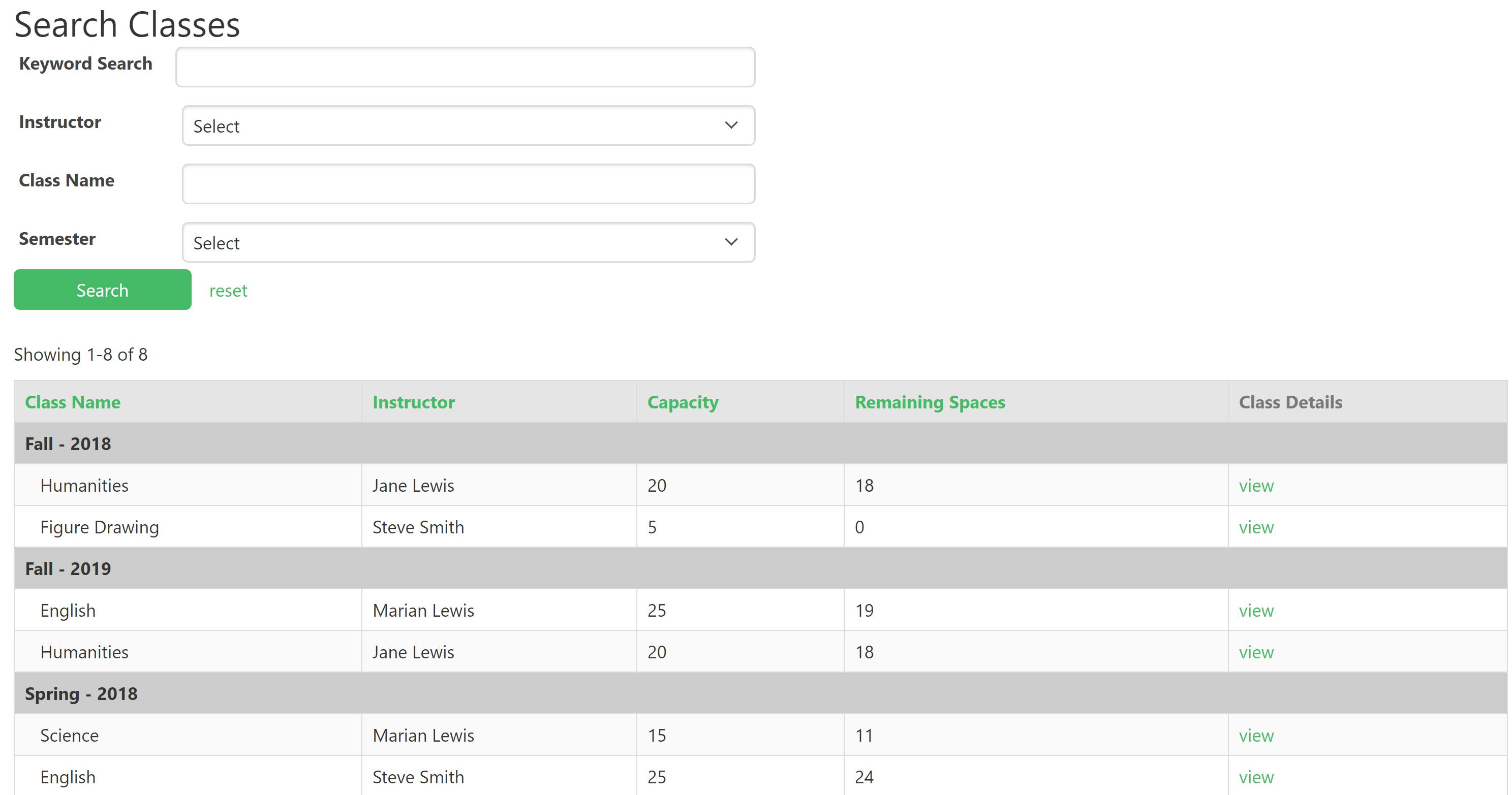 Demo
The class directory can be accessed with a public link so anyone can browse offerings.

Students can view details about the classes they have registered for.

Instructors can manage their class offerings, including limiting the number of students who can register.
Why Use This App Type?
Flexibility to adapt to your needs - whether you are offering university classes, private workshops, or community education, you can track exactly what you need with a Knack app.
Enable automated reminders and notifications to confirm enrollment and ensure attendance at classes.
Enable automated reminders and notifications with E-Commerce to collect class fees in-app at the time of enrollment.
Save time by building a flexible, no-code Knack app that allows your instructors to easily manage their class offerings without a learning curve.
Key Features
Automatically hide the enrollment form when a class has reached capacity.

Lower your admin work by allowing instructors to manage their own class offerings.

Embed the class catalog right into your website for a seamless experience.

Students and instructors can check in from anywhere view and manage their classes and enrollments.
About This App
Our demo apps are designed as a learning tool. You can get a sense for what types of apps are possible with Knack. Install apps to your own account to see how they are built. Then, build your own custom Knack app using our no-code Builder!
What's Next?