When James Turner explained how his company managed their data before Knack, he let out a sigh.
"We had a system that wasn't web based. You'd dial up to a remote server to connect to it…" He trailed off, then ended succinctly: "It just wasn't user-friendly."
James is the Chairman of 360 Private Travel, a luxury travel concierge service based in Sevenoaks, England.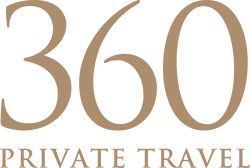 A good portion of his sales team is mobile--they can work with clients in the local coffee shop or in a completely different country.
"You couldn't take the reservation system with you before," James explained. "There just was no flexibility. I needed something that could be flexible."
Fortunately James found Knack and built a database that proved to be that flexible solution he needed. It has become a backbone of the business that helps organize bookings, track travel documents, and process payments. James' distributed team can now work more flexibly and efficiently than ever before.
Organization
Builder
James Turner
App
Client Management
Highlights
The perfect combination of features and flexibility
Remote access to empower a mobile workforce
Workflow keeps everyone alerted to important updates